"The best part is really to see how people get excited about history because they have played a video game"
Maxime Durand, Historian at Ubisoft Montreal

We should not kid ourselves: Many more people in the world will learn about history from a computer game than from an essay in a historical periodical. Like it, or not. This makes Maxime Durand a more influential historian than most professors at University will ever be. At least when you look at the public overall not only the academic community. The reason: He is the in-house historian at Ubisoft Montreal, the video game studio which develops Assassin's Creed.
                The video game series Assassin's Creed is one of the most successful series involving a historic setting. Assassin's Creed has games set during the crusades, the colonial area, the French Revolution, Ptolemaic Egypt and many more. Even though the games focus on a rivalry between two fictional or fictionalized secret societies namely the Assassins and the Templar Knights, the world, the different games are set in, is as historically accurate as a video game can be. It involves real places, real events and real characters. The player has to finish the tasks by interacting with these places, events and characters. The world of Assassin's creed feels real.
                Because of the massive success of the video game series, the games play a vital role in educating people who normally do not come in contact with history and historic settings. However, the game is not a documentary but a game inspired by history. That means the game will take liberties in the portrayal of historic facts, whilst staying true to its setting.
                We asked Maxime Durand for an interview. Durand is an Alumni of the Université de Montréal, graduating in 2010. Because of his busy schedule and the time difference between Tübingen and Montreal an in-person interview was not possible. We sent Durand therefore a series of questions which he answered via e-mail: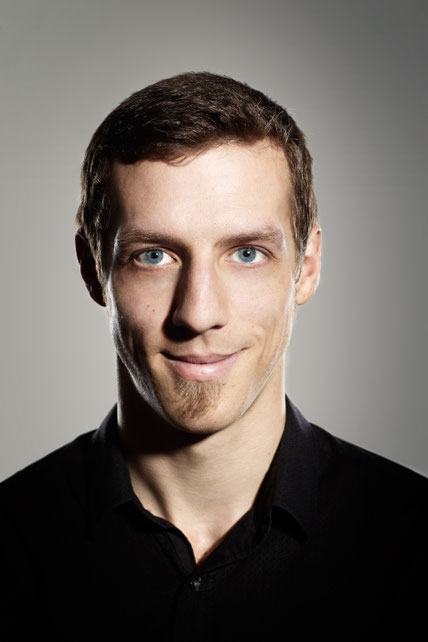 Please describe a routine day.
As a historian at Ubisoft working on Assassin's Creed, there is hardly any routine day. Every game also has its own unique challenges. This being said, some cycles between games do have resemblances;
- Basic historic research during the pre-conception (historic timeline, events, main characters and locations).
- During production, the team has more precise questions, the nearer we get to the end; what people wore, what were their occupations, their technology, their language, etc
- Nearing the end of the project, I am more and more focused on external communicational aspects; like helping with game trailers and give interviews for journalists.
How would you describe your job title and why is that?
Historian is the job description that I have been doing for most of the past nine years at Ubisoft. It defines well what I have been doing; helping teams to create and market video games that are inspired by history. Since early 2015, I've added to this the co-creation of the Discovery Tour, of which I am actually working as a content director. At this point, my work is more about directing the overall project, from historic content, narrative, tech and game design, etc.
How did you get this job?
Studying in history at Université de Montréal, I've graduated in the Spring of 2010. Ubisoft posted a job offer for a three months historian contract a few weeks before. It will always be difficult to tell what made the difference between myself and other candidates back then. I believe some key elements that made the difference, apart from the diploma and hard skills were; bilingualism, my former experience as a historic guide and in museums, and lastly my dynamism. I believe that my understanding of how games were made also helped myself.
How did the courses at University help you at your current job?
My curriculum in school was essential to acquire this job; learning research techniques, team work (very, very, very important), communicational skills, and finally the historic method.
How much research is involved, how much detail and accuracy is needed in your job?
The team is eager for information to get the best inspiration to create the game that the development team has in mind. Sometimes, I'll give them too much details than they can really manage. Other times, there is little I can give to answer their curiosity. In the end, we cannot know everything and even if it was so, the good would still have its own ways to differ from real history.
The game you work for has many fictional elements intertwined with historical facts. How do you decide where to draw the line? What is more important: The story or the historical fact?
Assassin's Creed games are inspired by history, but they are not faithful reconstitutions or documentaries. Most details are discussed within the team. They decide on what is going to be more accurate or what will not be. Sometimes, we are as close to what archeology and history tells us, but there are also many other aspects where the team takes a lot of liberty in its interpretation. This is either for the sake of playability or for technical constraints.
How important is the historical accuracy for the game?
Sourcing historical information for inspiration is key to the production, but ultimately the game's needs will be the most important to the production team. Some historic details can be so precise that only few people will realize it (like Louis XVI's speech during the Estates General, during the French Revolution), whereas in other places we take conscious decisions on creating anachronisms (like showing the street names in Paris during the French Revolution, to help people recognize places they might have visited or will visit someday).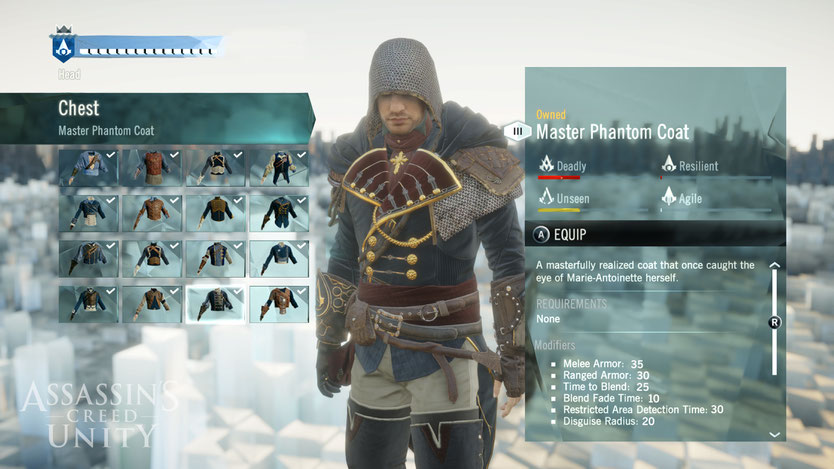 A lot of people will only encounter these historical settings through your game. Are you aware of the responsibility and how does Ubisoft or yourself respond to that? Is that a good idea or not?
''Assassin's Creed is a fictional game inspired by history''. This is the first thing players see on screen when they start to play the game. Our objective is to entertain players through a great adventure. The medium of the video game makes history more accessible and we are very pleased to see how players respond to it; by doing research on their own, for instance. To straighten facts, we include different tools for players to see adequate historic information. Between 2009-2015, we have included the Animus Database Encyclopedia; with short articles written by historians which were accessible in the game. Since Assassin's Creed Origins, we are now including a full additional mode to the main game called 'Discovery Tour'. This specific mode is to serve as a fun method to discover history. It is fully dedicated to making history even more accessible and fun, but here there is no anachronistic shortcut. Classrooms and museums are using it, in addition to owners of Assassin's Creed who receive it for free. The first episode on Ancient Egypt launched in February 2018, and the next episode on Ancient Greece is set to launch in early Fall 2019.
What is your favorite anecdote about the development of the game?
I remember buying an 18th Century insult dictionary reprint for the development of scripts for Assassin's Creed III. I still own a copy of it that I keep in my restroom to entertain guests at home.
What is, from your perspective, a difficulty in developing the game?
The greatest challenge for a historian in a development team is to be able to give as many visibility and answers to the team as can be. It is also an exercise of diplomacy where I have to understand their constraints but also to explain well when I think a historical fact should be more important to consider than a developer's own view.
What are the most important sources for your daily work?
Sources vary greatly because we have to be able to produce content on so many different levels; architecture, fauna, flora, sounds, languages, technology, fashions, ethnicity, weapons, composition of societies, jobs, etc.
Because the team has already access to movies, tv series and internet, my goal is to dig for academic research or publications that are no as accessible (either because they are not online, or because they need a very long read to find a very small detail). I use a lot of books that are about daily life aspects, such as ''Les Égyptiens Anciens'' series published by French Egyptologist Aude Gros de Beller. We can record daily life routines with our actors thereafter that become the crowd life in the game. We also work with many specialists to help us find answers; like Jean-Claude Golvin.
What is most fun about your job?
The best part is really to see how people get excited about history because they have played a video game. Imagine, people could do so many other things, but yet they get invested in the past because they have fun. I also am always amazed by the quality of work that my colleagues create from historical information. For instance, general Charles Lee, a main character for Assassin's Creed III, was very little known in US history because he made some very bad decisions. In reality, he has been a key figure of the American Revolution and I am glad we were able to bring him back into the light a little bit by showing him in the game.
After the fire at Notre Dame in Paris in 2019 Ubisoft Montreal released its 3D world of the church set in revolutionary France to the public free of charge. They said that they wanted people to be able to experience it.
Ein Beitrag von/ A contribution by Constantin Pläcking
---
Information: Durch Klicken auf die gezeigten Bilder, werden Sie zur Startseite von Ubisoft weitergeleitet. Für externe Verlinkungen übernehmen wir keine Haftung. Mehr dazu unter Datenschutz.
---
Infospalte
---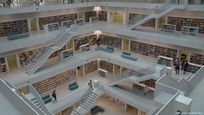 Smart? Historisches Lernen per App
Folge uns auf  Twitter:
---